Sundays Live in LA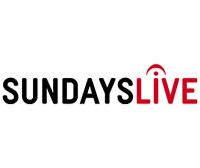 Free Concerts in the Los Angeles region are a great benefit of many large cities and the larger the city, the more options you have and more often they are available.
I could have chosen the Santa Monica Pier Summer concerts or the big stars who often give free shows at the Grove.
But my self imposed limits lead me to one and only one place and that is LACMA's classical Sunday series of concerts.
It fits the bill of not being too touristy. People don't stumble upon it so it isn't an event that draws the people vacationing from the flyover states.
My good friend Rory and I have enjoyed this show several times.
It starts every Sunday promptly at 6:00 PM and runs for EXACTLY one hour.
The reason you can count on the show starting and stopping on time is…
The Show is Simulcast Live On The Radio!
This adds a certain intangible and hard to describe coolness to this activity.
It does not have any of the stuffiness of Disney Hall but it has all of the culture and then some.
The concerts are of course free but there is no great need to show up early and wait in line. There is usually plenty of seating and I have yet to see anyone turned away.
Here is the schedule of who is playing on which Sunday: who's playing
Your man in L.A.,
Everett