Hollywood Sign History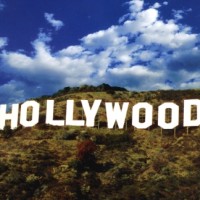 One of the official Hollywood Sign website(s) is Hollywoodsign.org
Noted on thier website… "In this article, you'll get closer to Hollywood's 'biggest star' than you ever dreamed possible – from a photo journey through Hollywood history and tips on where to see the Sign, to live Sign Webcams and the latest Sign news. You'll also learn about the people who work to keep the Sign preserved and protected, and how you can get involved."
However, there are many other great places to learn more about the sign and its history.
Also, you can find out the best ways to hike to the sign.  For example, just visit Facebook and type in Hollywood sign hikes. You'll discover plenty of pages that provide you with insights on just where to park and hit the trail… both, long and short walks.
There's a secret hiking spot that departs from the North Beachwood Drive trailhead. But, there are time restrictions for parking in this vicinity and, you'll want to refer to the above mentioned references to determine the best days and times. It takes only 35 minutes from this location to reach the signage.
Once you reach the ridge of Mount Lee (where the H-sign resides) you'll be able to view the south of Hollywood and downtown Los Angeles, along with views northward toward Burbank, including the sight of the Walt Disney studios.
The trail leads to a place just above the letter 'H' of the sign. However, tall fencing prevents hikers from getting a 'selfie' down underneath it. But, plenty of angles to get the photo you want.
This sign was erected in 1923 as a sales tool for a nearby housing development called, Hollywoodland. Later on in the late 40s the sign was in disrepair and on the verge of demolition. The Hollywood Chamber of Commerce paid to spruce it up and removed the words 'land'.
In the late 70s the Hollywood sign was torn down and replaced as new, as visitors see it today.
Enjoy!