Holiday Tree Lighting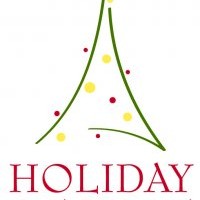 | | | | |
| --- | --- | --- | --- |
| | Match Up | | |
| Hollywood & Highland | Vs | | The Grove  |
| | | | |
|          | When | | |
| Saturday 11/20  | | | Sunday 11/21 |
| 5pm event 6:30 tree lighting  | | | 7:30pm |
| | | | |
| | Guests | | |
| Santa Claus            | | | Santa Claus |
| Drake Bell              | | | Mario Lopez |
| Cirque du So…leil  |           | | David Archuleta |
| Taylor Hicks | | | Jesse McCartney |
| Dave Koz  | | | Charice |
| Kimberley Locke | | | Wilson Phillips |
| Los Angeles Gospel Choir | | | |
| Kyle & Chris Massey | | | |
| Mitchel Musso | | | |
| Player (w-Ronn Moss) | | | |
| Devon Werkheiser | | | |
| Ace Young | | | |
| | | | |
| | Goodies | | |
| Cookie Decoration Station | | | Fireworks |
| Hot holiday Beverages  | | | Magical Snowfall |
| Goodies by Lifeway Foods | | | |
In the South corner, is the current champ The Grove. With many years of experience, this veteran party holder has delivered year after year with a tree which tops out at over 100 ft.
Each year their army of elves work feverishly to decorate the whole place with over 15,000 lights   Expect the grove to really take advantage of strength as roofless outdoor venue with fireworks and magic snowfall.
The Grove has also held it's championship position due in no small part to it's ability to draw many celebrity guests and performers but this year Hollywood & Highland is prepared to go toe to toe in the celebrity appearance department and their secret weapon is rumored to be free drinks, snacks and goodies.
Fans will also be looking at the cookie decorating station sponsored by Ralphs to see how it stacks up against Santa's house at The Grove.
The Grove still has an edge in the tree department but H&H is looking stronger than ever with celebrities and goodies.
All in all, this is shaping up to be a great weekend to kick off the Christmas Season.
The Links
http://www.hollywoodandhighland.com/events/hh-events/h-h-tree-lighting-ceremony-live-concerts.html
http://www.thegrovela.com/los_angeles/promos/promo_page.php?id_promo=70&section=events