Art Walk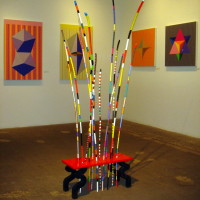 The Downtown Los Angeles Artwalk is yet another of the many free things to do in Los Angeles.
The way it works is on the second Thursday of each month, local artists are invited to display their work inside many of the businesses and buildings along Spring and Main Streets in downtown Los Angeles.
It starts around 5pm and as it gets later it begins to shift from an art festival to a bunch of parties including live bands, promotional giveaways and food vendors of every description.
Since the event encompasses 7 city blocks there is a whole lot to see and do.
The Art Walk is also a great time to check out the einsides of some of our ornate and cool art deco buidlings which are normally closed to the public.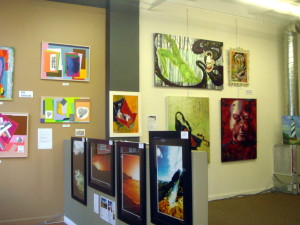 The Art Walk was designed to highlight downtown's revival and transformation into a hip and cool city center and if you haven't seen this side of downtown Los Angeles, you really need to check it out.
Although the quasi official boundaries of the Art Walk are Spring and Main Streets between 4th and 6th streets, there are still many galleries and things to see beyond the perimeter as well.
For more information and a map go to: http://www.downtownartwalk.org/