200 MPH Model Jets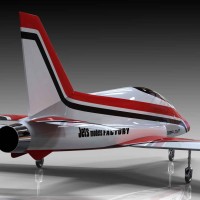 R/C Airfield
Rose and I went to the remote control airfield near where the 405 and 101 meet.
For those not in the know R/C stands for remote control and the R/C park is a great place to spend a few hours and a fun activity for everyone from ages 3 to 100.
Every one of us can see why kids love remote control cars and planes and helicopters and so on but these guys….
Take Model Planes and Helicopters To
A Whole New Level!
What they do today blows away the remote control Cessna's my brother and I had as kids.
They now fly models that are ….
REAL JETS!
That is right, REAL jet engines small enough to fit into these small but precision flying machines and man oh man, do they go fast.
Sometimes there are people out there with radar guns clocking these jets were…
Buzzing the Runway
At 200+ mph!
My favorite part is the sound. Having once lived near a naval air base, I can tell you these sound the same and when you see that sleek jet screaming by with all the sounds of large jets it excites the inner kid in you.
Some of these jets set back their pilots over $10,000 and up! But, you get to watch them fly for free.
There are bleachers for spectators but we like to walk among the planes as they are being prepped, fixed, and displayed and otherwise being endlessly tinkered with.
Parking has NEVER been a problem and is always free and right next to the air-field.
Unlike most activities, this is one you want to do when they are busy so go on a Sunday afternoon or a time when the kid-like adults have the time to play. This way you can see more aircraft.
The runway is laid out just like a true airport and the pilots taxi the planes to the runway and then line up for take off just like a real airport only smaller.
There are multi-engine models, jet fighters, bombers, small electric planes and large gas powered planes.
While we were there I was speaking to one guy who had a bomber and asked if he had ever seen the guy who has his plane drop a plastic parachute trooper.
He said he was the guy famous for it at the airfield but now moved on to
Dropping Fire Retardant
How cool is that? Guiding a remote control multi engine R/C bomber come in low and drop powder from it's doors is a blast to watch.
Bring your video cameras.
There is an area for R/C cars which is rarely used. I have yet to meet a young boy without a remote control car so if you are bringing kids who have remote control cars, charge them up and bring them along.
The most impressive models are either the real working model jet planes or the 3D helicopters but the most impressive skills have to be the helicopter pilots.
3D copters can flip, fly upside down, do loops and so many tricks that when they fly it is more like a mechanical figure skater's performance.
The people there are friendly and seem to enjoy answering questions. Talking about model planes and remote control helicopters is very boring at work, but here they are like mini rock stars to the kids and enthusiastically embrace the spectators.